Is there any benefit from marketing for business or not? Is it worth trying marketing or not. Is marketing necessary or not for business? Sooner or later, any businessman asks these questions, especially often such questions arise when business problems begin. World market leaders such as Apple, BMW, Google, know the answers to these questions, and therefore become leaders, as evidenced by, for example, analysis of the Apple brand.
Whether or not marketing is needed for the business
The answers to these questions are always different, but not always unambiguous. Very often, a businessman cannot find answers to these questions at all, because, trying to find the answer, he receives more and more new questions that seem endless. As a result, some businessmen do not use marketing at all, or rather they don't use it, because they cannot fully understand the role of marketing in business. Continue reading →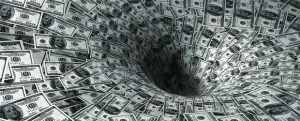 Many companies have low profits, are on the verge of bankruptcy and are waiting for a miracle. For some, this has even become the norm. This happens for years, sometimes even decades, but a miracle does not occur. Before the crisis, there was still extra money in the economy, which somehow saved the situation. But the crisis has come, the extra money is becoming less and less, which means that the situation is becoming more and more difficult, and in order to get out of it you first need to find the reasons for low profit.
The situation itself will not be resolved, so the time has come to take action. To take action, you first need to find out the reason, or rather the reasons for low profit. There are a lot of them, but there are the main ones that make the maximum contribution to lower profits and, among other things, cause a number of other negative aspects. It is from their elimination that it is advisable to begin all. Continue reading →