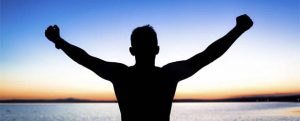 You can sell an idea only if you translate it into a project or, in other words, a startup. So the potential buyer will be able to get a visual representation of her. If you propose a "bare idea", then it is unlikely to interest anyone, if only because it is not clear how you can make money on it. It is also not clear what costs should be incurred and it is not clear whether someone needs this idea and the product that will be created on its basis.
The project just allows us to clarify these and other issues, to clothe everything in a symbolic and visual form. Selling a finished project is not an easy task, but at the same time it is quite an interesting and often profitable activity. To carry out the sale of a project you need to know the marketing and technology that will allow you to do this, as well as have certain skills. Continue reading →
There are a million tips on how to increase profits. However, despite this, up to 95% of businesses operate with minimal profit or even loss. The bottom line is that not all methods are effective for specific businesses. The question is to choose exactly the methods that are suitable for a particular business. If they are picked up incorrectly, you cannot see the profit.
How to increase profits
There is no magic wand that can be waved to increase profits. Increasing profits is a serious job, for the implementation of which it is necessary to possess special knowledge and technologies. If there is no time and desire to master them, then it is advisable to outsource the increase in profit to specialists, which, incidentally, is inexpensive.
Business studies have shown that there is a problem preventing good profit, which is typical for 90% of businesses. If eliminated, then 90% of businesses can easily increase profits, and quickly enough. Continue reading →
A man is selfish, he always thinks of himself, of his own benefit. He thinks of someone else's benefit only if he is motivated to do so. Such, however, is life. On his own, he will never think about how to do good to others. So the person is arranged that if he is not motivated to work for your business using internal marketing, he begins to work for himself, using his resources.
There are many ways to motivate employees to work for the business. The most popular way is money. It is believed that the more you pay, the higher your loyalty and desire to work for you. This is mistake. The reality is that a person does not work for your business, but for the sake of money. By giving more money, you just motivate the person to ask for more. Continue reading →
The most successful small business development strategy is marketing. According to statistics, those small enterprises that have relied on him feel good and are growing. The main problem of small business is the lack of customers and marketing solves it better than others. For this reason, competent small business owners choose marketing.
Best Small Business Development Strategy
Marketing is not only a "lifesaver" at a time when small businesses are in distress, but also a kind of "leaps and bounds" that can significantly accelerate the growth of a small company. This property of marketing is due to the fact that it allows you to maximize the concentration of resources and efforts precisely on the growth of the company, without allowing them to be wasted. Continue reading →
Several types of economies are known, and one of them is post-industrial. The transition to a postindustrial economy is one of our possible prospects if suitable conditions arise for this. They may or may not add up, respectively, the transition may or may not take place. It depends on many factors.
Transition to a post-industrial economy
Each type of economy is based on something. The hunting and gathering economy is built around prey: the search for berries, mushrooms, roots, nuts and other edibles, as well as hunting and fishing. This is the first level of the economy. A ticket to it is the ability to collect and hunt. In such an economy, who is better than others who can find food and hunt, is the elite. Who does not know how, he is on the sidelines. The second level of the economy is agrarian. The agricultural economy is built around the cultivation of food. Continue reading →